Petrochemical Division
We contribute to the diversity of Romanian industry
We are the sole producer of polymers in Romania, and meet more than half of the domestic consumption of petrochemicals.
Petrochemistry has seen a spectacular recovery over the last years, and helped survive the refining industry, threatened by the oil price fall.
Petrochemical Division's Development Strategy
The polyolefins (polypropylene and polyethylene) manufactured within the Petromidia platform are used in agriculture, food industry, consumer goods, personal hygiene, electronics, electrotechnics, automotive, clothing and construction industries.
Integration with Petromidia Refinery
which supplied the entire
quantity of polypropylene
Investments
in retrofitting
of the plants
Diversification of product ranges
to support
the latest applications
Units of the Petrochemical Division
PP plant
polypropylene plant
LDPE plant
low-density polyethylene
HDPE plant:
high-density polyethylene
220,000 tons/year
Aggregated capacity
The only marine terminal
for ethylene discharge at the Black Sea
Cryogenic tank
storage capacity of 10,000 tons
USD 100 million
investment in petrochemistry
in years 2005-2017
20.000 ↗ 150.000 tons of polymers
increase in total production
in 2000 vs. 2016
125.000 tons
the highest production
of propylene in 2016
2 mil. tons of polymers
since establishment of
the polypropylene unit in 1988
30 special sorts
with high
added value
20.000 tons
Polymerizable propylene
*RECORD in 2017
18,7 GJ/ton
Low energy index
*RECORD in 2017
Role of the Petrochemical Division in the local industry Developments in the petrochemical business of Petromidia Evolution of the Petrochemical Division
Start in petrochemistry
The petrochemical platform covering the pyrolysis, polypropylene, low-density polyethylene and high-density polyethylene plants was commissioned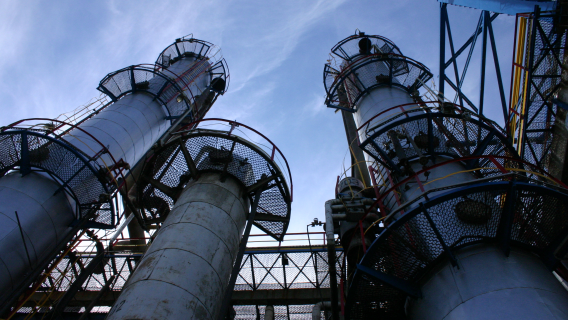 A new beginning
After modernization, the LDPE was restarted after more than 10 years of non-operation, and a cryogenic terminal to supply ethylene is built in Port of Midia.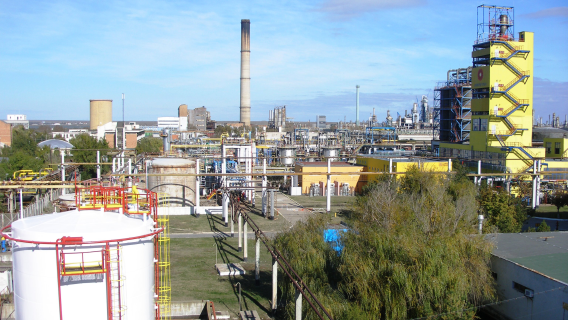 Preparation for performance
The Group was taken-over by KazMunayGas, and the HDPE was recommissioned, plus two new automated polymer packaging plants were brought in.
The HDPE plant (high-density polyethylene) was also recommissioned, as well as two new automated polymer packaging plants.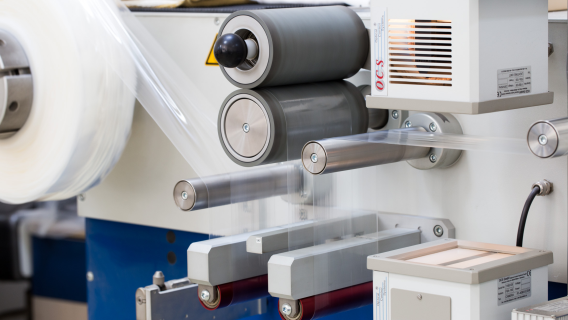 Major investments
A large-scale investment programme was kicked-off, and led to a more than 70% capacity increase for the high-density polyethylene (HDPE) plant, reduced costs, and more diversified products.
Automation of the plants, and integration of the petrochemical operations into the command and control center of Petromidia Refinery, a first at that time for Romania, as well as for the South East Europe, were concluded.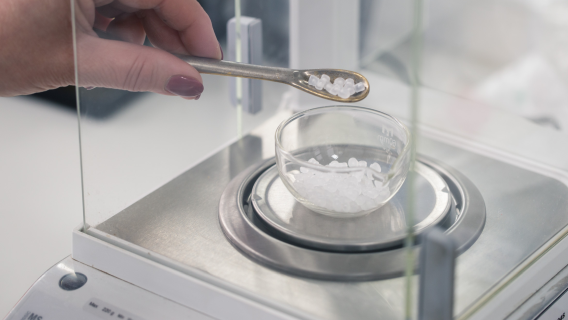 Diversification programme
A large-scale program was started to diversify the ranges of products and adapt them to the current market demands. New PP and LDPE sorts were developed.