Petrochemical Division
We contribute to the diversity of Romanian industry
We are the sole producer of polymers in Romania, and meet more than half of the domestic consumption of petrochemicals.
Petrochemistry has seen a spectacular recovery over the last years, and helped survive the refining industry, threatened by the oil price fall.
Petrochemical Division's Development Strategy
The polyolefins (polypropylene and polyethylene) manufactured within the Petromidia platform are used in agriculture, food industry, consumer goods, personal hygiene, electronics, electrotechnics, automotive, clothing and construction industries.
Integration with Petromidia Refinery
which supplied the entire
quantity of polypropylene
Investments
in retrofitting
of the plants
Diversification of product ranges
to support
the latest applications
Raw material for medical equipment
Rompetrol petrochemical division has developed a special type of polypropylene dedicated to protective medical masks. It is used for the middle layer of the mask, the most important layer for filtering and protecting against pathogens.
The new type - RMB30H will be delivered in granules in bags of 25 kilograms and will be used in "meltblown" units - a conventional method of manufacturing micro and nanofibers.
Rompetrol produces and provides all the necessary types of products for obtaining type FPP1 and FPP2 sanitary and surgical masks and medical accessories. The RSB25 (industrial applications), RSB35H and RSB40H (medical and personal hygiene applications) types are dedicated to obtaining nonwoven material for the outer layers of the protective masks, and RMB30H to obtaining nonwoven material for the inner/filtering layer of the masks.
Find out more details by reading our press release here. Units of the Petrochemical Division
PP plant
polypropylene plant
LDPE plant
low-density polyethylene
HDPE plant:
high-density polyethylene
220,000 tons/year
Aggregated capacity
The only marine terminal
for ethylene discharge at the Black Sea
Cryogenic tank
storage capacity of 10,000 tons
22%
polypropylene production
represented by special sorts
129 thousand tons
Total polymers
production
86.4 thousand tons
Production of
polypropylene (PP)
2.5% wt

Technological loss
20.09 GJ/t
Energy index
2022
Role of the Petrochemical Division in the local industry Developments in the petrochemical business of Petromidia Evolution of the Petrochemical Division
Start in petrochemistry
The petrochemical platform covering the pyrolysis, polypropylene, low-density polyethylene and high-density polyethylene plants was commissioned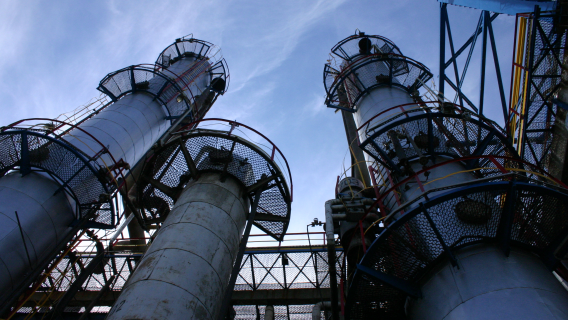 A new beginning
After modernization, the LDPE was restarted after more than 10 years of non-operation, and a cryogenic terminal to supply ethylene is built in Port of Midia.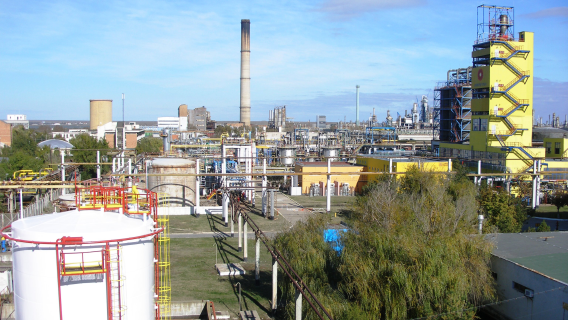 Preparation for performance
The Group was taken-over by KazMunayGas, and the HDPE was recommissioned, plus two new automated polymer packaging plants were brought in.
The HDPE plant (high-density polyethylene) was also recommissioned, as well as two new automated polymer packaging plants.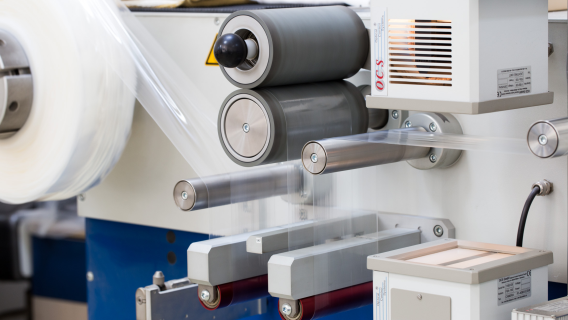 Major investments
A large-scale investment programme was kicked-off, and led to a more than 70% capacity increase for the high-density polyethylene (HDPE) plant, reduced costs, and more diversified products.
Automation of the plants, and integration of the petrochemical operations into the command and control center of Petromidia Refinery, a first at that time for Romania, as well as for the South East Europe, were concluded.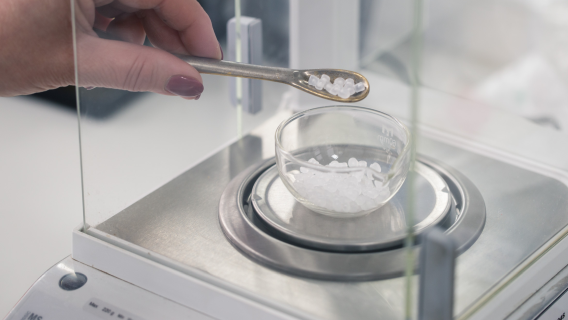 Diversification programme
A large-scale program was started to diversify the ranges of products and adapt them to the current market demands. New PP and LDPE sorts were developed.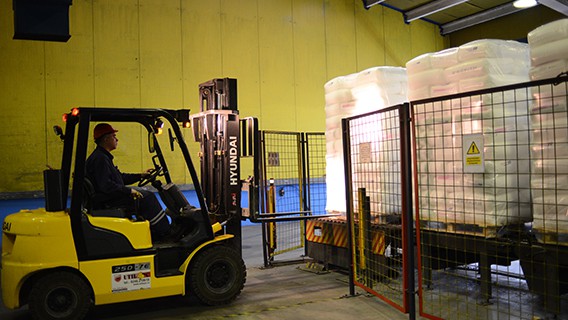 Operational records
The only domestic producer of polypropylene and polyethylenes accomplished five operational records.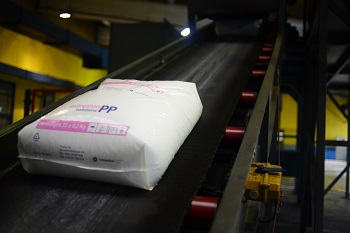 Diversity
Diversification of polypropilene special sorts, representing 22% share of total production.